Novi Roundtable: Constant Contact Drip Campaigns
Automate your marketing with drip campaigns!
---
Wednesday, September 20, 2023
Please note that all Roundtables are listed in Eastern Time.

Join us for our September roundtable part 2... Constant Contact Drip Campaigns! Share/learn tips and best practices for drip campaigns in Constant Contact from your industry peers.
This is a great chance to automate your workflows so that you have more time to serve your membership.
Topics Covered:
Using Novi Groups to Segment your Membership for Drip Campaigns
How to Best Use Drip Campaigns for Member Engagement
Drip Campaign Monitoring and Refinement
Improve your Sender Score with CC's Built in Tools
Our roundtables are attendee-driven with your questions and tips driving the content! Roundtables are a chance for our customers to connect with one another, and we don't want it to feel like a webinar. Plan to participate!
Attendees (102)
Rorie Ainbinder
Chapter Relations and Member Specialist
Women in Aviation International
Malinda Armstrong
Senior Director, Meetings & Exposition
Adhesive and Sealant Council
Aika Barzhaxynova
Executive Director
Academy of Pelvic Health Physical Therapy
Danielle Baxter
East Bay Rental Housing Association
Ruth Bedell
Associate Director for Outreach
Independent Funeral Directors of Florida
Jennifer Booth
Manager, Membership Engagement & Communications
International Parking & Mobility Institute
Therese Brown
Executive Director
Association of Catholic Publishers
Katie Bruce
Steel Tank Institute/Steel Plate Fabricators Association
Beverly Camp
Director of Communications & Marketing
San Antonio Apartment Association
Lucie Castro
Manager, Ops & Admin
Construction Owners Association of America
Heather Collin
Executive Director
Property Management Association of Mid Michigan
Keri Cooper
Executive Director
Tulsa Apartment Association
Halen Coury
California IT in Education
Jennifer Coy
Virginia Bio
Taylor Curran
Cohn Communications
Ashley Dale
Construction Owners Association of America
Elizabeth Denton
Director of Membership
Association for Commuter Transportation
Jessica Doll
Connecticut Apartment Association
Kandis Dwyer
Director of Membership, Sales & Engagement
Property Management Association
Hannah Fletcher
Program Facilitator and Membership Representative
Council on Licensure, Enforcement and Regulation
Jamie Flynn
Executive Director
Tennessee Society of Association Executives
Stacy Frame
Director of Programs, Events & Education
San Antonio Apartment Association
Kymberly Glazer
Director of Marketing and Sales
Decorative Plumbing and Hardware Association
Kayla Goodall
Manager of Membership Operations
Wisconsin Assisted Living Association
Britain Graver
Administrative Assistant
Metal Building Contractors & Erectors Association
Ericka Hargis
Multifamily NW
Debbie Hathorne
Colorado Roofing Association
Valdis Hellevik
Green Button Alliance
Jenny Holliday
CEO
International Association of Diecutting and Diemaking
Karla Johnson
Manufactured Housing Communities of Washington
Nicole Krouse
Tulsa Apartment Association
Rona Long
Director of Association Resources
Florida Apartment Association
Tyler Lovelace
Public Relations & Events Coordinator
Ohio Township Association
Candy McVey
Executive Director
Delaware Apartment Association
Kelly Meisner
Metropolitan Builders Association Of Greater Milwaukee
Jenny Mensch
EveryChild California
Sisi Mereness
Rental Housing Association of Washington
Sandra Merlo
Programs & Events Manager
San Antonio Apartment Association
Cassi Mills
Membership & Publications Coordinator
International Association of Diecutting and Diemaking
Cherice Morris
Tulsa Apartment Association
Emily Najjar
Membership Coordinator
Restaurant Association of Maryland, Inc
Tiffany Nicholson
National Association of Workforce Boards
Myranda Nickoloff
Sr. Manager, Membership & Database Services
Adhesive and Sealant Council
Molly O'Connell
Assistant Director
Maine Association of Nonprofits
Donna Oser
President & CEO
Michigan Society of Association Executives
Tim O'Toole
Executive Vice President
Steel Tank Institute/Steel Plate Fabricators Association
Anna Overstrom-Colmean
Maine Association of Nonprofits
Tracy Pasch
Executive Assistant / Office Manager
San Antonio Apartment Association
Sarah Patterson
Executive Director
Property Management Association
Jennifer Payne
Director of Memberships & Partnerships
National Creditors Bar Association
Mary Klaire Perez
National Association of Trailer Manufacturers
Tara Polchinski
Bay Area Apartment Association
Emily Popa
Property Management Association of Mid Michigan
Laurie Pumper
Portable Sanitation Association International
Brian Reddoch
Director of Operations
Association of Payment Professionals
Jeremy Roberts
Executive Director
Green Button Alliance
Kiera Ross
Academy of Pelvic Health Physical Therapy
Pauline Salinas
Association Executive
Rio Grande Valley Apartment Association
Jon Shiver
Customer Experience Specialist
Novi AMS
Kayla Singleton
Member Services & Communications Coordinator
Virginia Transportation Construction Alliance
Cindy Sly
Director, Member Services
National Automotive Finance Association
Mike Socha
Adhesive and Sealant Council/KDG
Charles Stanisce
Customer Growth Strategist
Novi AMS
Kathryn Stempler
Executive Director
National Association of the Remodeling Industry - Atlanta
Barb Strickland
Director of Member & Safety Services
Building Material Suppliers Association
Dawn Thomas
CEO
National Association of Campus Card Users
Danielle Tiongson
Academy of Pelvic Health Physical Therapy
Chris Tipton
East Bay Rental Housing Association
Kelly Vann
Apartment Association of Central Texas
Morgan Walkup
American Association of School Personnel Administrators
Molly Watts
Member Services Specialist
Washington Multi-Family Housing Association
Joanna White
Communications Specialist
Florida Municipal Electric Association
Geoff Willoughby
Florida Association of School Administrators
Paige Woodruff
Utah Nursery Landscape Association
Hannah Woodyard
Austin Apartment Association
Michele Yudysky
Association of Strategic Alliance Professionals
26 Other Registered Attendees
Moderator: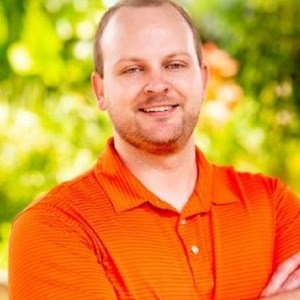 Charles Stanisce
Customer Growth Strategist, Novi AMS